New Employee Spotlight: Ashley + Daniel
Ready to meet two new members of the New Horizon team?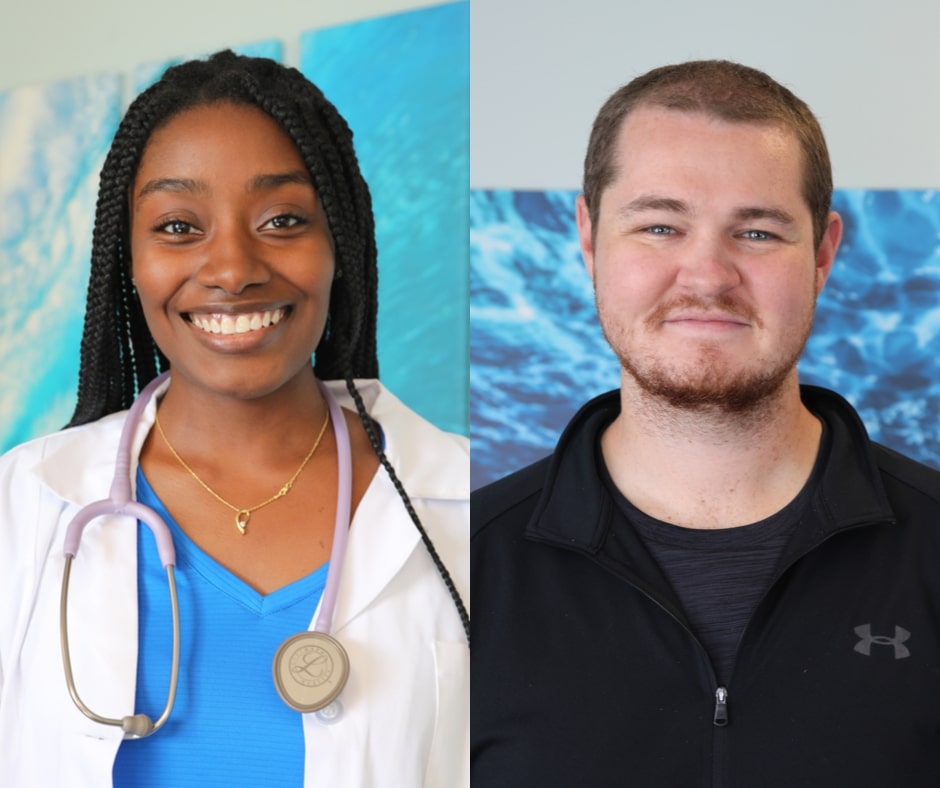 First up we have Ashley, a nurse practitioner here at New Horizon. She started in the office on September 6th, and so far, what she likes best about working here at New Horizon is the patients! "I like seeing them progress every week… it's very rewarding to see all of the progress they make in such a short time."
What does she wish more people knew about what it's like to work here? "I wish more people knew about how much we care. We take the job home, we're always thinking about patients and putting them first."
Next up we have Daniel, an Exercise Physiologist on the New Horizon team! He also started here in September, and likes being able to do something different and new every day. 

What does he wish more people knew about his job? "I wish more people knew about the counseling aspect of [being an exercise physiologist]. It's not just encouraging people to exercise."